Let me preface this article by saying that I do not nor have I ever used tobacco of any kind.
Much has been said about athletes—baseball players specifically—being role models for youngsters. The current villain (steroids) is being dealt with severely by MLB and rightly so.
While they are busy rounding up documents on every thug who has used the illegal substance, baseball players all around the league are using smokeless tobacco. I know, I know, they have used it since the sunrise of the game. That is not a viable excuse sir, and it will no longer do.
It seems like only a year or two ago (several years actually) that players and managers were smoking right in the dugouts.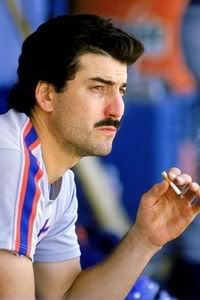 (Keith Hernandez)
When manager Earl Weaver of the Baltimore Orioles was in the dugout, he smoked like a teenager in a school rest room. When Don Stanhouse would be pitching, Weaver claims that he would go thr...

Read Complete Article at Bleacher Report - Sports & Society
Article is property of BleacherReport.com